Technologies Of Today Every IT Graduate Must Know
Kriti Pahuja
|
Sep 14, 2022
|
6 minutes read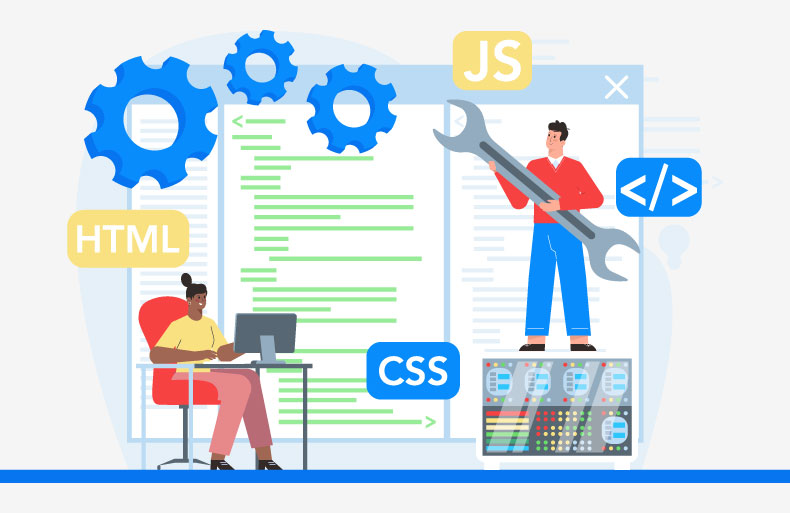 Students today are training to their full capacity to be ready for the IT industry. While full-time college students are exposed to regular learning through books and courseware, a majority of them are taking up professional certifications online.
More than 3 million students, globally, are opting for online learning for their higher education, full-time.
However, with so many online learning options available, finding the right tech to learn becomes a task as tedious as finding a needle in a haystack.
Below, we list the top technologies that every IT graduate must know, and how colleges can help students with eLearning to tread their career development.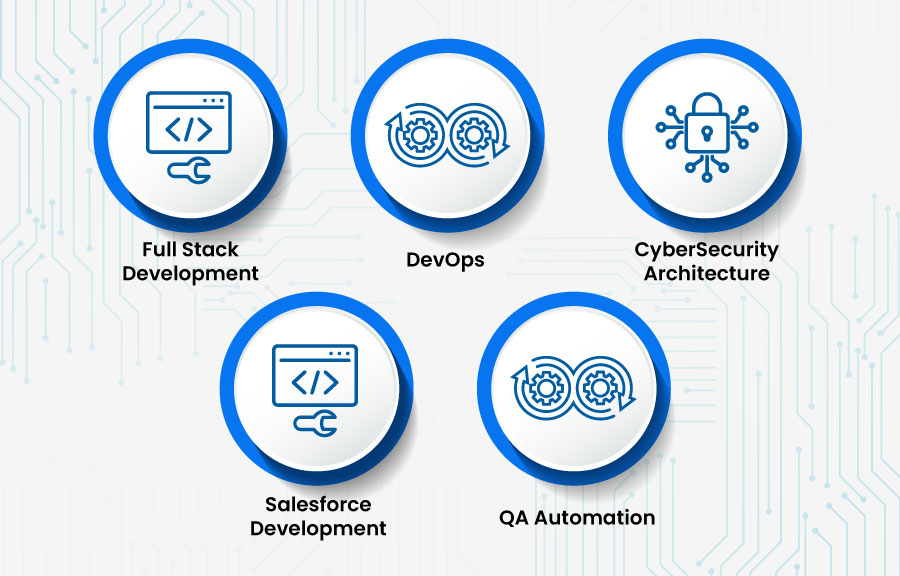 Full Stack Development

The newest technology trend in the software business that is picking up steam is full-stack development. Full-stack development includes both the frontend and the backend of a website or application, and is getting even more important as the IoT grows.

The goal of businesses is to create applications that are both comprehensive and easy to use. This calls for a thorough understanding of both server-side programming and web development, because there will always be a need for Full Stack developers if you have the necessary expertise.

Hence, it's critical to keep up with the most recent web development trends if you're considering a career in the field. To start, there are several online courses for FullStack Development available.

DevOps

The term "DevOps" refers to methods for improving and automating the software development process and is one of the best new technologies nowadays.

Enhancing collaboration between development and operations teams is one of the key objectives of DevOps. By doing this, businesses can provide their customers with software updates and new features more effectively. Additionally, it can help lower the possibility of errors and shorten software delivery cycles.

Even if you don't hold a professional degree in DevOps, there are multiple platforms that offer courses in this technology, in case you're thinking about pursuing a career in this field.

These certificate courses help you stay updated on the newest DevOps trends and build a successful career, as these add credentials to your resume.

CyberSecurity Architecture

As a more senior position in the sector that focuses on securing a computer from hackers, this IT profession differs from a computer network specialist.

A security architect can be the perfect profession for you if computer system security has always piqued your interest.

The job requires creating and maintaining a business security system to guard against malware bypassing or destroying it. You would have to learn about security systems, comprehend the company's system, routinely test and evaluate the current system, construct firewalls, and perform a great deal more analytical job.

QA Automation

QA automation makes use of testing scripts that can be run repeatedly. These tools run tests and use specified steps to deliver the results to the testing team.

With businesses trying their best to deliver high quality efficiently performing products, QA Automation as a career is a safe choice that any graduate can make.

Salesforce Development

Companies need certified professionals as Salesforce developers. By the end of 2022, the Salesforce ecosystem will have close to 33 lakh professionals.
Statistics show that more than 60% of Salesforce implementations have issues that require a skilled team to resolve. Certified Salesforce specialists are preferred above others because they often guarantee deployments without errors.

That's why, demand for certified experts is rising along with the popularity of Salesforce.com.

A certification in Salesforce increases your marketability in the IT sector and is a great choice for a full-time career.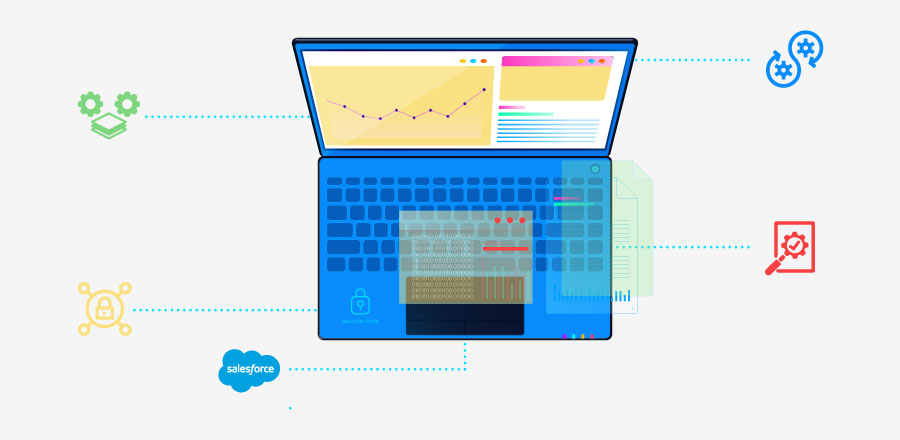 How Your College Can Help In Career Development
For students, a college/an educational institute becomes key to connecting their education with their lifelong profession. It is thus key that they get the right direction here. In the field of technology, what happens in the books versus what happens on the desk of an IT office may sometimes be altogether different.
Thus, creating a bridge between the academics and real-world application of technology becomes pivotal.
With a surge in the options available for online learning, many colleges are collaborating with eLearning platforms to give their students the right kind of exposure.
Below, we're listing 4 reasons why colleges must collaborate with platforms offering self-paced courses for career development.
Aids Corporate Partnerships

Corporate partnerships can be attracted with the help of eLearning initiatives. Organizations may want their staff to develop a certain skill set, but internal training programs may put a strain on their resources. To provide eLearning courses specifically designed to meet the organizations' needs, colleges can enter into an agreement with them.

For instance, Grazitti Interactive offers 100% placement assistance to students who excel in their eLearning courses through SkillStone.

Long-Range Impact:

Not everyone has the time to spend hours upon hours at a university or college. They can manage their course load, though, thanks to eLearning programs. The ability to reach out to both regular students and those who are unable to attend due to other obligations has improved educational facilities. They are free to study whenever it suits them, whether it's in the early morning hours or late at night.

Improve Placements

When a student from your college joins a company and performs well there, the company is probably going to frequent your campus for placements. The possibility of having more businesses visit your college for placements increases along with the number of students who have a degree or certification from your college- thanks to an eLearning platform as part of your pedagogy.

Curriculum Updates

eLearning courses in technology provide you with first-hand insight into the requirements of the corporate world. Thus, as a college/learning institution, you can update your curriculum according to the immediate needs of the IT industry. This will not only keep you on the frontline but also ensure that your students get the right skill sets to be a part of the dynamic IT industry.
Bring Self-paced eLearning To Your Campus!
Considering the perks that eLearning platforms offer for both students and institutions, it goes without saying that online learning is the future of education.
At SkillStone, we encourage you to go through our whole suite of eLearning courses, to learn more about us and how our technical courses, both long-term and short-term can be of benefit to students and institutions alike. To schedule a quick call, you may reach out to us at support@skillstone.in or ring a bell directly at +91-9914843366. Our campus experts will make sure you have a smooth sailing.
Previous post
September 14, 2022
Next post
September 6, 2022