Vision
With meticulously planned hands-on training programs and mentoring sessions by industry specialists, SkillStone gives students, graduates, and experienced professionals an edge in landing their coveted job.
Mission
SkillStone aims to bridge knowledge and its real-world application by empowering college students, graduates, and working professionals with an industry-ready skill set.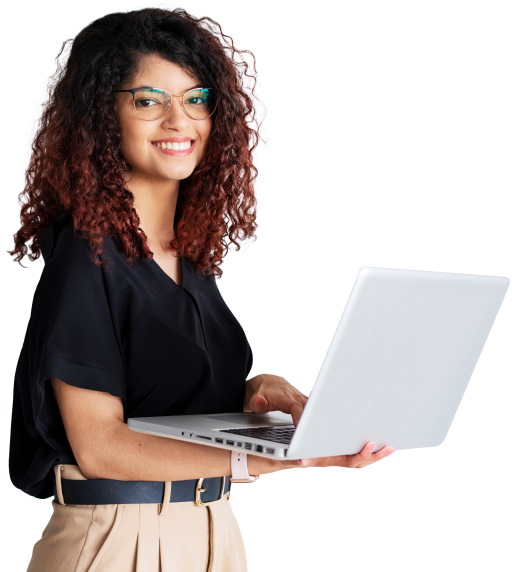 Creating a thriving pool of industry-ready professionals rising to challenges in the world of IT
About SkillStone
SkillStone is the platform where academic theory converges with industry practice, empowering students, graduates, and professionals with enhanced skills.
Our vision births a dynamic community of industry-ready experts ready to meet the challenges of the ever-evolving IT landscape.
SkillStone is a brainchild of Grazitti Interactive LLP, a prominent player in the Chandigarh-Mohali-Panchkula tri-city zone, extending its footprint across the USA, Canada, Singapore, and Australia.
About Grazitti
Since 2008, Grazitti has driven business transformation through innovative digital solutions. We specialize in Salesforce implementation, marketing automation, online communities, data analytics, and web development. Collaborating with tech leaders like Adobe, Salesforce, Google, and more, we empower global enterprises to redefine their technology strategies and achieve substantial savings.
With offices across the US, India, Australia, Canada, and Singapore, our clients range from Fortune 100 companies to small businesses.
Meet Our CEO
With over three decades of experience in marketing, technology, and consulting, Alok is a driving force behind Grazitti Interactive. As the co-founder and CEO, he leads a global team of 1200 experts across five countries, focusing on digital transformation in marketing, sales, and support. Hailing from the vibrant Chandigarh region, he has successfully steered the establishment of services, products, and investment enterprises.
Alok's commitment to innovation is reflected in award-winning products like SearchUnify, which utilizes AI and cognitive technology to enhance employee and customer experiences. His leadership extends beyond business, and he also champions philanthropic endeavors.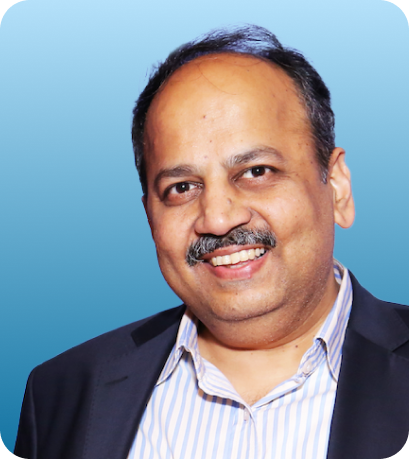 Watch Now
Alok Ramsisaria
CEO, Grazitti Interactive
Team Profiles
Meet the folks at SkillStone, who drive it's success every day. They are dreamers, doers, innovators, and go-getters.
Ankush excels in diverse marketing, pipeline creation, and global operations. He leads at Grazitti and drives motivated, strategic, multi-role marketing with keen market insight and exceptional campaign prowess.

Ankush Jasuja

Sr. Manager - Marketing

With 10+ years in HR, Shikha is a Senior Manager excelling in HR policy, talent, growth, and engagement. Skilled in recruitment, conflict, strategy, and budgeting, she leads Learning & Training at the helm.

Shikha Gupta

Sr. Manager - HR

With a decade in marketing, he's skilled in communication, branding, and events. Fluent in 4 languages, his detail-driven approach crafts impactful solutions. A boundary-pusher dedicated to marketing excellence.

Sushant Palsra

Sr. Product Manager - Marketing

Mehak, an Associate Manager in Learning & Development, excels in needs assessment and tailored training. She orchestrates effective student solutions, fueled by creativity and cross-departmental collaboration, all aligned with overarching goals.

Mehak Arora

Associate Manager- Learning & Development

With 7+ years in lead generation, and a strong network of professionals in the lead generation industry, Manik is always up-to-date on the latest trends He is trend-savvy and well-networked, thus drives success with proven results.

Manik Garg

Sr. Executive - Marketing

Vanshika Sharma, a Project Coordinator at SkillStone Operations, excels in project planning, scheduling, resource management, process improvement, and stakeholder communication. Her expertise ensures smooth project execution, optimized processes, and excellent results.

Vanshika Sharma

Project Coordinator - SkillStone Operations

Anmol, excels in task coordination, fostering communication and collaboration. He ensures alignment on goals, timelines, and progress. He exceedingly manages crucial reports and proactively ensures timely task completion.

Anmol Sharma

Project Manager

Yamini has been actively involved in team building and management, with a strong blend of 'EQ' and 'Business Understanding'. With 14+ years of experience, she plays a valuable role in improving relationships, enhancing employee engagement, fostering team management, and increasing productivity and profitability within the organization.

Yamini Khanna

HR Head